Best Video Editing Softwares
4 Best Video Editing Softwares – Video is the most important part of your presentation. People like to watch High Definition (HD) movies on the internet (YouTube, Vimeo, Netflix, Yahoo Video, Daily Motion, etc ) as well as on Television.
Moreover, some good videos on the internet generate a ton of views and likes. So it is important to select the best video editing software for those who are passionate to make Vlogs. Here are some of them:
1.
Sony Movie Studio 13 Platinum
The new simple interface of Sony is supposed to make it easier for basic users. You can access 2 intuitive edit modes, that is Simple & Advanced. Also, create awesome looking movies in the native 4K (ultra -HD).
Sony Movie Studio produces 3D video, that includes innovative stereoscopic 3D editing tools. It can access hundreds of video & audio effects.
You can personalize your clips & movies with text animations, title-rolls, scrolling-credits & much more. that is all in the Movie Studio 13 Platinum.
2.
Adobe Premiere Pro [
Video Editing Softwares
]
Adobe Premiere Pro is the fastest & most efficient nonlinear video-editor is now also the 1st to offer an intuitive, Color panel for manipulating the color & light, but also had a Morph Cut transition that lets anyone to quickly create the most seamless talking head scenes in Adobe Premier.
3. Light works [

Video Editing Softwares

]
It is a professional (NLE) non-linear editing system for editing & mastering the digital video in numerous formats, including 2K & 4K resolutions, TV in PAL, NTSC & HD formats.
The Lightworks is currently available for OS Windows, Linux & Mac.
4. Pinnacle Studio [

Video Editing Softwares

]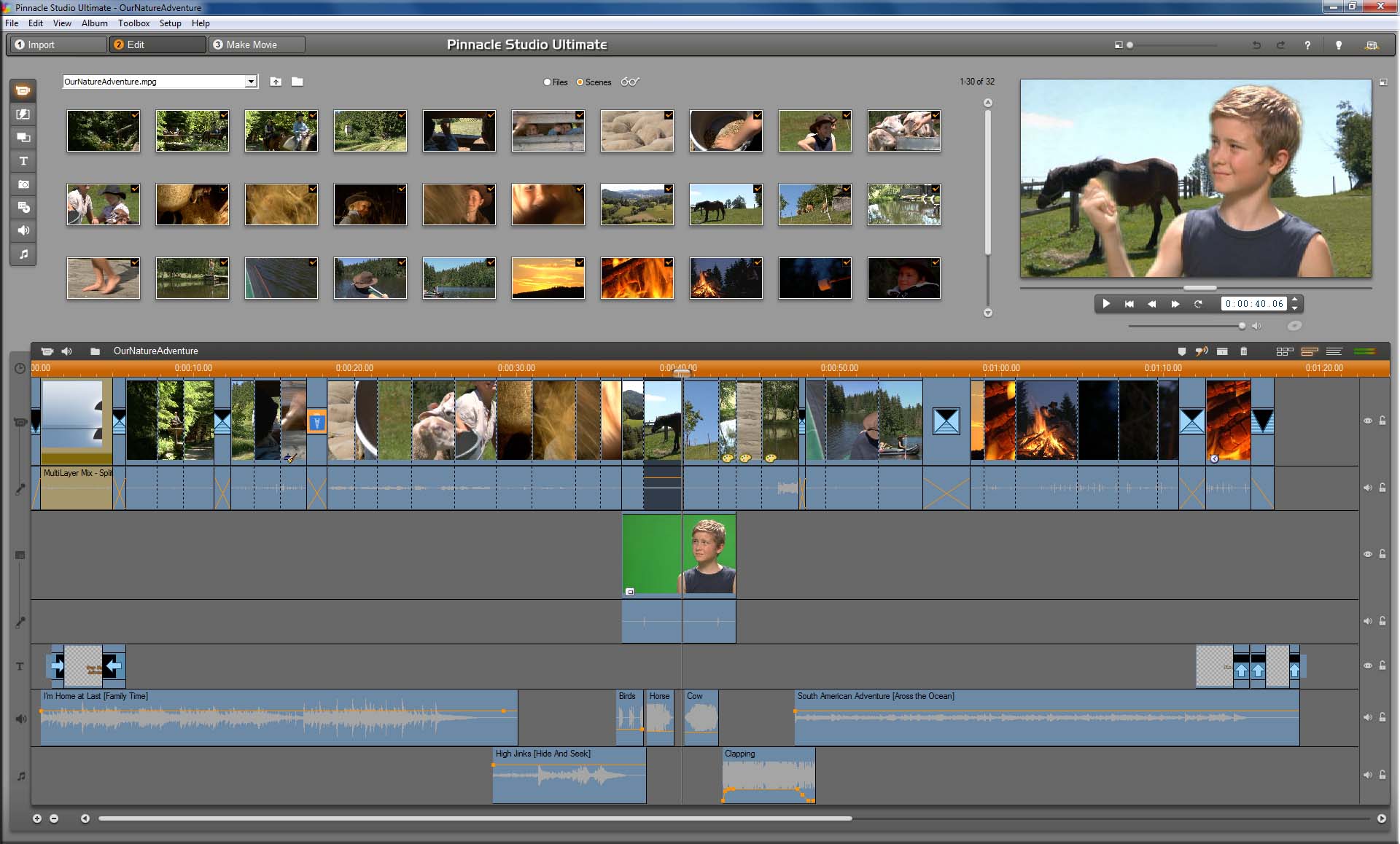 It is a well-known video editor, that is capable of handling HD & 3D files. It's a powerful video editor that includes all the tools & features, that you will need to create in your movies.
It is a video editing & screen recording software that create amazing movies faster with the multi-track editing, effects & a powerful 64-bit architecture.