How to Highly Compress Big Files (3GB to 10MB) to small size. This trick requires a powerful software named KGB Archiver. Through this application, You can compress a huge large file or folder to small size.
Let say 3GB file to 10MB or 2GB file to 6MB
Or Even More

Highly Compress Big Files – So KGB Archiver is an awesome compression tool with unbelievable huge compression rate. & its compression rate is amazing from all other compression software's. It is a free & open source tool released under the terms of the 'GNU' General Public License. KGB is also available for both Windows & Unix OS. Its one of the few applications works with the 'PAQ' algorithm. Moreover, it has 10 levels of compression. During higher compression levels, the time required for KGB to compress a Large file increases significantly. Through KGB Archiver, you can also compress large movies especially with AVI extension, to small size. While other software's fails to do that much of compression. KGB also use AES-256, as to encrypt the archives,thus one of the strongest encryption known to people.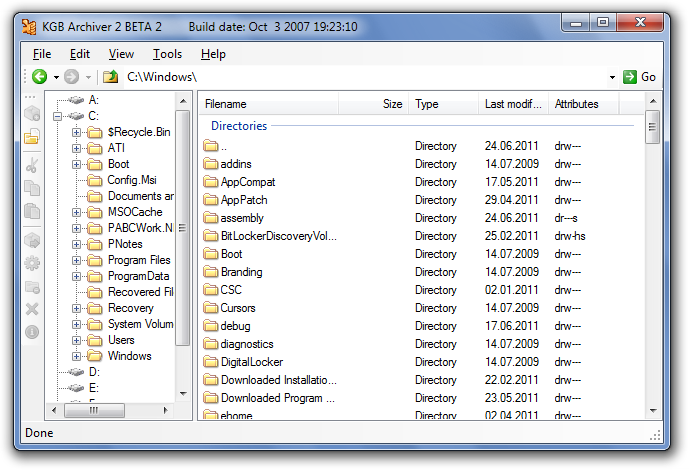 So the KGB Archiver helps to cut down your archives in small size, but it also takes long waiting time for very large files to Decompress. It is a powerful tool, but it takes a lot of time for maximum compression level, depending upon the computer RAM size with few hardware requirements or resources of your PC.
You can also download KGB Archiver at freewarefiles.com
System requirements for KGB Archiver
The minimum system requirements for running KGB Archiver:
It requires 1.5 GHz processor & 256 MB RAM.
KGB Archiver Features includes::
Encryption of AES-256
Supports native .kgb files & .zip files.
KGB Archiver is also able to create self extracting archives, that is .Exe file.
Support Unicode in both the user interface & file-systems.
Also has explorer shell extension for Windows versions.
Finally, it is able to compress huge file size to tiny small size.