Travel agency CRM software
CRM software: Advanced travel agency management software is pretty hard to find. A travel agent would best understand the pressing need for software which could automate almost everything that goes on inside a travel agency. What you really need is advanced software which can handle everything from your sales and communication with clients to quotes and invoices. In other words, it should be capable of performing everything that makes the job of a travel agent easier and helps expand their business.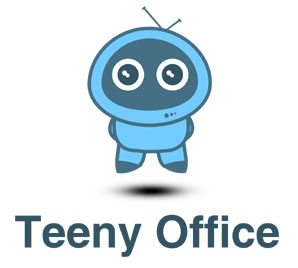 Say hello to the world's best travel agency CRM software: TeenyOffice!
Whether you are a large travel agency or a small one, no matter if you are a host agency or an individual travel agent- Let us introduce to you the Customer Relationship Management software which is the only solution to all your problems: TeenyOffice!
So what exactly makes it so special? What does TeenyOffice has to offer which the tons of other management software don't? Let's take a quick glance at its attractive features:
Support for every size of business
TeenyOffice offers affordable subscription packages for all sizes of businesses. Small, medium and large travel agency sizes are separately catered while the independent agents maintain their own separate database.
Stores client history
Often, there is a need to refer to a particular client's history such as previous email correspondence or quotations. No need to waste time looking through your old emails and piles of old quotations. TeenyOffice maintains each client history separately with complete emails, quotes, and travel records. You will have everything in front of you with a single click.
Keep a check on your sales and payment
You have the entire daily, weekly and monthly proceedings of your business right before you at all times. These will include the sales which you make, your payments due and guest departures so you can keep a close eye on everything.
Invoicing has never been easier
Customizable invoicing complete with company logos, white labeling for sites, groups, events and clubs, travel and email history makes the process multiple times faster and convenient than ever before.
Tighter connections with guests
Birthday wishes, bon voyage, and welcome home notifications are some of the things which help you build a stronger connection with the guests and puts a smile on their face. However, who has the time to keep track of the birthdays, arrivals and departures of hundreds of clients. TeenyOffice automatically creates and delivers these wishes and notifications to improve your relations with the client. It also automatically reminds the client of payment and deposits that are due.
Creating reports CRM software
Automatic reports are another strong suit of TeenyOffice. It will take a single click to for you to present yourself or your supervisor a complete report of your agency sales, sales of individual agents, commissions due, booking dates and more.
Maintains library
Furthermore, TeenyOffice maintains a custom library for you including all vendor details, booking links, deck plans, pier directions and more.
Subscribe with TeenyOffice today and witness your travel agency grow within weeks!
For subscription contact [email protected] or call 917-309-2869