Screen mirror Android to TV
So today we are going to see how to display your Android screen mirror in your TV. How to wirelessly screen Android phones & tablets to TV. With the help of screen mirroring, you can watch YouTube, Netflix, play favorite mobiles games & project anything that you are doing with your phone to a bigger screen TV. All this includes HD & Smart TVs that connects to WiFi. As there are many question regarding screen mirroring like – How to:
A) connect screen mirroring
b) how to connect phone to tv wireless
c) share mobile screen on tv
d) display android screen on tv
e) how to connect phone to smart tv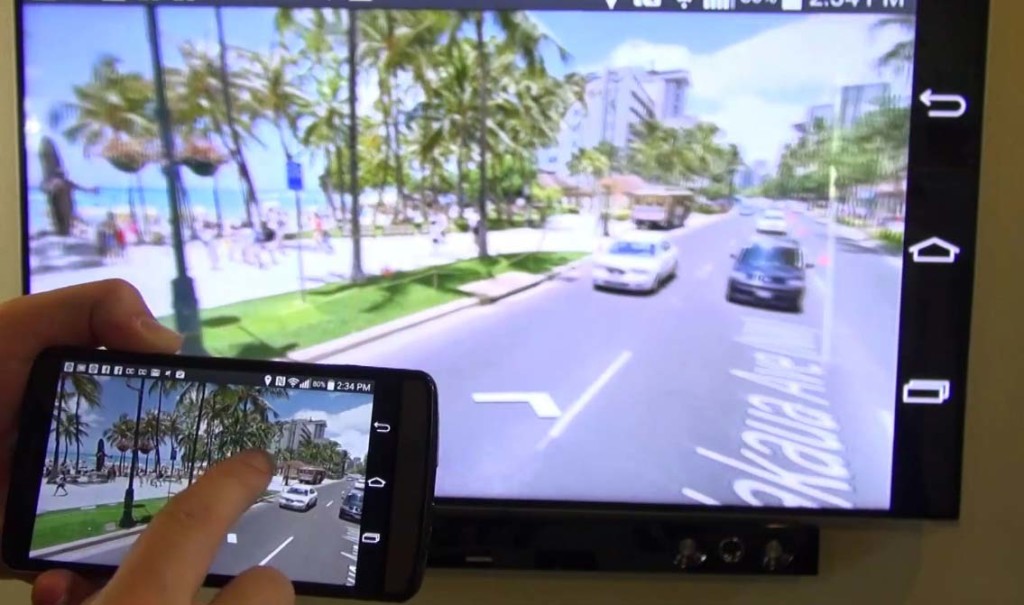 screen share android
1.

Screen mirroring
It is sometimes called screen casting. As it allows you to mirror your mobile phone content to your TV screen. So if you got a smart TV with a Wi-Fi connection, you can do a screen mirroring for free. Make sure that your Android phone have a screen mirroring feature. Now a day's most of the smartphones have screen mirroring feature. All the devices that offer screen mirroring named something like – All share screen, screen cast or media output etc. The other devices that are older than Android 4.1 may not have the screen mirroring feature.
Some of the newer mobile devices will have smart TV rather than screen mirroring in the menu function. So you need to open a connection for screen mirroring on both on smartphone & your TV in order for the connection to work successfully.
How to find out your device has the screen mirroring or smart view function, is to use 2 fingers to pull down the extended notification menu. So if your device doesn't have this feature, you can still connect via quick connect.
2.

Goggle Chromecast
screen mirroring chromecast
So the first thing that comes to our mind while casting Android screen is chromecast. It is a $50 device from Google. The good thing about the Chrome cast is it has the least latency compared to other solution. Moreover you can easily play games wirelessly which is not possible in any other available options.
cast screen to chromecast
Google chromecast is a media streaming device that plugs into the HDMI port on your TV. So simply use your mobile device & the TV you already own to stream your favorite TV shows like – Sports, music, games & more etc. This device basically turns your HD TV into a smart TV. The Google chromecast works with Android, iPhone, iPad, Windows, Mac & Chrome books etc. To setup the Google chromecast, you need to connect the HDMI cable to your TV & then plug the micro USB cable into the chromecast. Then plug the adapter to an available USB port on your TV. Turn on your TV & switch it to the correct HDMI port. Finally download the chromecast App on your smartphone. For Google chromecast, you need to have a strong WiFI connection with a good range from your router.
Read Similar: Google Chrome cast Streaming and Reviews
3.

Quick connect
This feature only works on the Samsung devices. As it allows you to easily connect using WiFi or Bluetooth to search other mobile devices, Smart TVs & streaming devices like Amazon fire TV stick. Moreover you can use quick connect to share content like videos, audio, images & screen mirror as well. So if you are connecting to a TV, it needs to be capable of supporting WiFi connections.
You will need to have this enable in order for quick connect to detect.
Slide your finger down from the top screen, as to pull down the notification bar.
Select Quick connect, so if it is first time you have used quick connect, you may be prompt to update or enable it.
Now select the device you like to have a connection.
Select the content you like to share.
Tap the share icon.
The device you are connecting to, may request that you allow the connection. So tap agree, Allow or OK.
In this way you can screen mirror your Android device to TV.